Ready for Rio?
Join Lyssa Kay Adams and seven other romance authors for the Sexy Summer Games Watch Party and Giveaway -- a two-week Facebook party celebrating all things Rio Olympics. Each author will give away copies of their Olympics romances. One lucky Grand Prize Winner will take home an Amazon Kindle and official 2016 Olympics swag straight from Rio! To enter, click here and 'like' the Facebook page !
But WHY WAIT?! Get started on all our Sexy Summer Games books right now! Scroll down and click on each image to buy each book!
A WILD LONGING...
Ever Beckinsale is as competitive as any other athlete in Rio, but the American equestrian has at least one more reason than most for pursuing gold. If she can win, she'll finally have the leverage she needs to live her life according to her own terms and to escape the stifling expectations of being the daughter of one of America's richest families.
But she'll still have one last unfulfilled dream—finding the mysterious stranger who showed her an unexpected kindness two years ago and gave her the courage to fight for what she wanted.
A WILD DESIRE...
Irish boxer Padraig O'Callahan prides himself on being able to size people up in a glance, so it shakes him to the core when he discovers that the mystery woman who stole his heart two years ago in Ireland is not only an athlete in Rio, she's also a bona fide heiress. That makes her one hundred percent off-limits in his book. The last thing he needs distracting him from winning the gold is a spoiled little rich girl who apparently conned him into believing she needed his help.
But as soon as he pushes Ever away, he realizes his mistake. There's more to her than meets the eye, and he wants her body and soul.
A WILD LOVE...
When an unexpected encounter turns into an unforgettable night, can Padraig convince the skittish Ever to take a chance on him? Or will winning the gold mean losing a chance at one wild love?
World champion swimmer Justin Thorpe has arrived at The Summer Games in Rio where he plans to dominate in two events—collecting gold medals and collecting women. Little does he know his first conquest is going to make him want to give up his playboy ways for good.

Diver Giselle Tremblay allowed the wrong man to distract her at The Games in London, and she's determined to never make that mistake again. But when tall, dark and Texan Justin Thorpe turns his sights on her, she finds his Southern charm and incredible body impossible to resist. Before she knows it, their attraction goes from a simmer to sizzling hot sex in the craziest places. Justin brings out the wild girl in her that she's been hiding away for years.

Will Justin prove to be her undoing or exactly what she needs to make it to the podium this time around?

One thing is sure, it's going to be wet, hot and sexy at the Summer Games this year.
Rich, handsome, and talented, gymnast Alec Maes has it all. He's one lucky guy. But just when he's about to leave for the Summer Games in Rio, his luck seems to be running out. A dying mother, bone-deep betrayal, and a floor routine he can't stick threaten to steal his dream of a gold medal. That is, until a beautiful gymnast with snow-white skin and full red lips alters his life with the whisper of her name.
Collette Lamont doesn't believe in luck. She believes that mixing hard work with opportunity creates success. When her world collides with Alec Maes's, she knows something wonderful is part of her destiny. It's more than just the incredible heat between them. He is everything she wants, and she is everything he needs.
Join Alec as he discovers that sometimes the love of the right girl can take you straight to the top.
Reese King: Olympic medalist, underwear model, Greek god.
His body is chiseled from rock, sculpted by the weight room, and refined by water.
On a daily basis his skin is completely bare for everyone to see, tan and defined, only covered up by a minuscule piece of spandex. There is no denying his sex appeal.
I hate to admit it, but I'm head over heels infatuated with him.
There is one HUGE problem though. His achingly gorgeous abs, inked up arm, and cocky swagger belong to my boss, the high-profile, reality star bitch from hell and certified heinous human being, Bellini Chambers.
What I think is going to be an easy job assisting a glorified wench turns into a cluster f*ck of epic proportions.
Fear stops dreams in their tracks before they even have a chance. Then again, so do injuries.
Natalia Grekov was born to win Olympic gold. As the USA's top gymnast, she's calm, confident and ready to make her country proud in just two short months. And her elite athlete lifestyle includes no time for distractions—especially men. When a disastrous fall in practice puts her dreams at risk, it seems the only person who can help her is the one person she wants nothing from.
Spencer Russell is gymnastics' bad boy. A cocky, laid-back charmer with abs of steel and a witty mouth, he waltzes around the U.S. Gymnastics Training Camp like he owns the place—even though he doesn't anymore. After an injury sidelined his career and any chance at Olympic glory, he's now just a coach, helping other gymnasts reach their goals. Serious is not a word in Spencer's vocabulary. But when Natalia tumbles into his life, he's suddenly sincerely interested in helping the blonde beauty in any way he can.
Can they vault over the obstacles standing in their way? Or will Spencer be the distraction that causes Natalia's chance at gold to crash and burn?
Julia Ashland walked away from Mitch Osborn when a scandal rocked her world following the diving world championships. Now she's face to face with him again at the biggest event of the year – the 2016 Olympic Games in Rio. Not only must she fight her attraction to him, she has to fight to prove she earned her position on the diving team.

Mitch Osborn is the darling of the swimming world. Competing at his third Olympics his focus is on increasing his personal gold medal tally not rekindling a relationship with Julia—the woman who publicly humiliated him with another member of the swim team.

Now thrown back together at the Olympics, will their competitive nature's take hold or will they be fighting to win each other's hearts once more.
I was born to win.
I'm Logan Lowery, a rising star soccer player for the US Women's National Team. I've got my whole life set… Or at least, I thought I did. Life has been a series of things always falling into place for me, after all.
Until one day they don't.
Just as my Olympic dreams are within reaching distance, a devastating turn of events hits me hard.
And then a serendipitous run-in with Solomon Kano hits me harder.
He's just your typical Fijian god of a man. He's 6'3 with a body built for two things: judo and me.
He has Olympic ambitions of his own and a tragic past that he won't share. That's fine with me - he's not the only one who has secrets and a heart to guard.
I was always taught you don't play a hand unless you're sure you can win it. But maybe it's time to break the rules.
Because if anyone's worth the risk... It's him.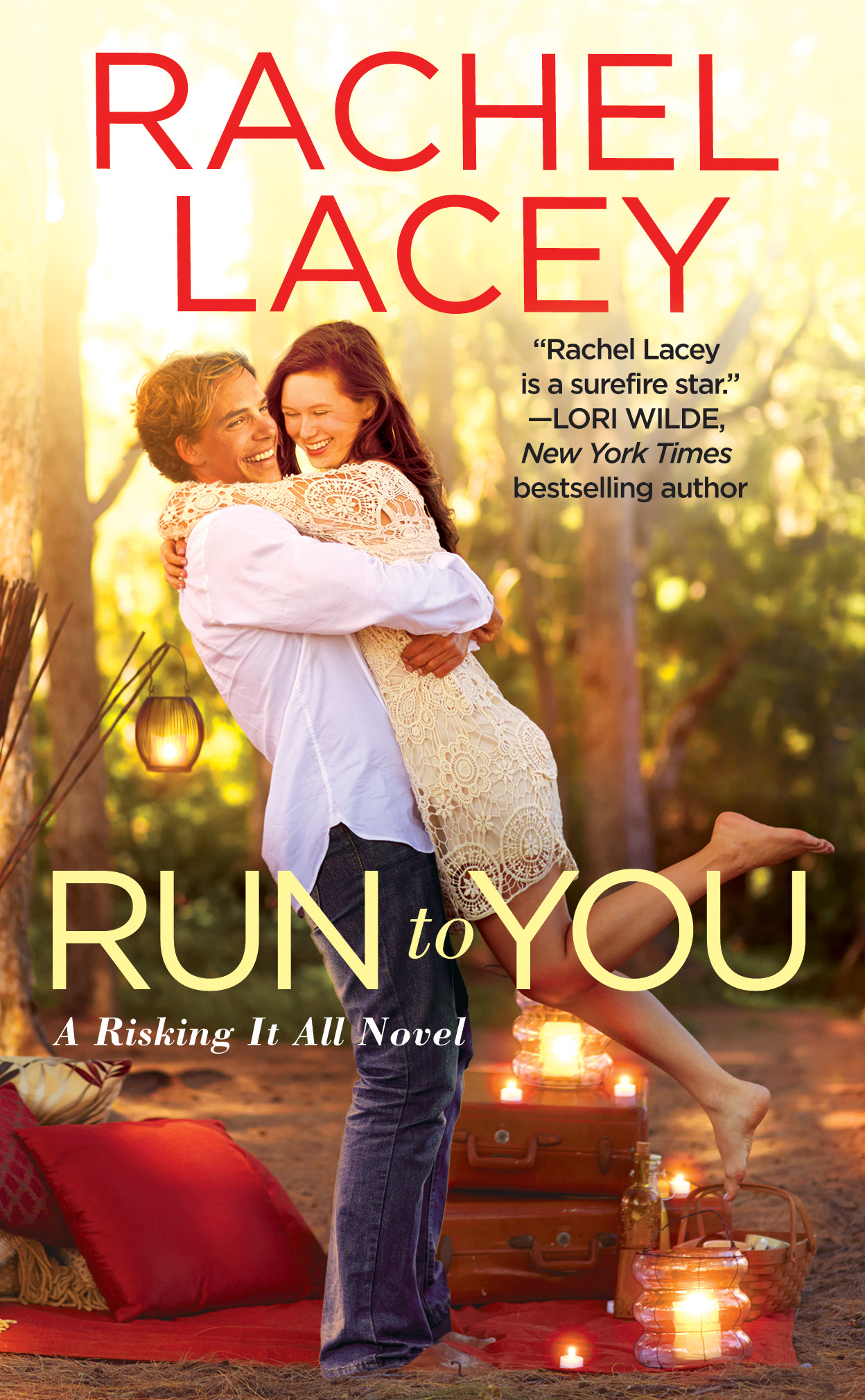 ONE LITTLE LIE. A WHOLE LOTTA TROUBLE.

Moments after meeting the most gorgeous guy ever, Gabby Winters promptly gets stung by a zillion yellowjackets and falls-not gracefully-into a stream. Yup, Ethan Hunter is trouble with a capital "hot," and Gabby definitely needs to keep her distance. Except in the small town of Haven, there's nowhere to hide from Ethan's sexy, infectious grin . . . and all the residents are conspiring against her.

At the center of the town's matchmaking is Ethan's grandmother, who's convinced their relationship is a done deal. Rather than break her heart, Gabby and Ethan find themselves cornered into pretending to be falling in love. The problem: there's serious sizzling attraction between them. And if this charade continues, they won't fool just the entire town - they might fool themselves too . . .